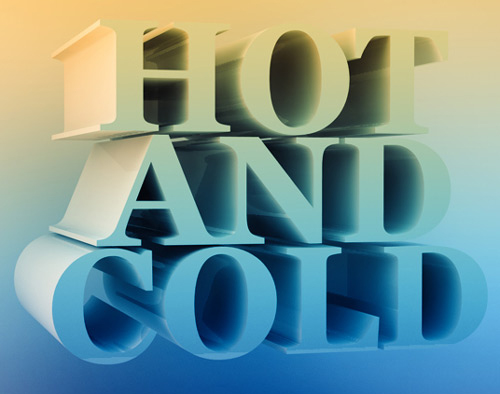 Our weather this week has ranged from warm and humid to freezing temps, but God has blessed me and kept me out on the roads. Yesterday it was 64
0
and humid at 5 AM when we ran. It was the first run of 2014 that made me sweat so much my shoes were soaked when I finished. This morning, same time and town, it was 32
0
. For the first mile and change, my hands were freezing. With only 8 days left before the Little Rock Marathon, it really doesn't matter what the weather does, because who knows what it will be like on race day.
I just checked the extended weather forecast on Weatherbug, weather.com, and all three local TV stations. It seems like every one of them have a different forecast for the latter part of next week. So my conclusion is that nobody really knows what weather we'll face for this year's race. That's why, regardless whether it's hot or cold, raining for clear, windy or still, I'm going to hit the road for every planned training run.
It's often tempting to skip a run when the weather promises to make it uncomfortable. Some say it's too cold to run, or too hot, or too windy, or too humid, or too [fill in the blank here]. But if you're going to run road races, you've got to be willing to run in pretty much any conditions, because any of those could show up on race day. And if you run marathons, it's never good to have to deal with something you never faced before.
2 Consider it pure joy, my brothers and sisters, whenever you face trials of many kinds, 3 because you know that the testing of your faith produces perseverance. 4 Let perseverance finish its work so that you may be mature and complete, not lacking anything. ~ James 1:2-4
The same way that harsh (or sometimes just uncomfortable) conditions affect runners, tough times and bad things tend to discourage many in other aspects of life. So many people just fold when faced with bad situations. It's like they just quit trying in life.
But the same way running through those tough times makes us stronger and better prepared for race day, the trials of life strengthen us and prepare us to face uncertainties and unknown conditions ahead. So for much the same reasons we keep running when most others don't, keep going through the tough times.
---
If you don't know Jesus as your personal savior, if you're missing the faith, hope, and love written about here, if you want the peace that we as Christians have in our lives, please visit our
Got Jesus?
page for step-by-step instructions on how to accept Jesus Christ as your personal Savior.