The Ride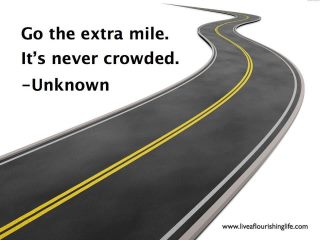 It's Sunday again, my day off from running. Before this month, most Sundays I just took off completely. Then I joined up for this
Janathon
challenge to do some sort of workout every day of the month of January and blog about it. Today is the 27
th
day of the month, the 27
th
consecutive day I either ran or rode, and this will be the 27
th
daily blog post in January.
Like I said, no running today, so I climbed on the bike. Every other Sunday this month I rode 10 miles, but I got an early start today. (No football to watch when I came home from church.) Still, I had my mind set on 10 miles, until I started to ride. The skies were overcast and the wind a little gusty, but the temperature was nice enough for shorts and a t-shirt. So I decided to stretch it out a little.
The past couple of weeks I'd considered going on at the turnaround of my out-and-back course, but decided better because the daylight hours were quickly departing. But today I had plenty of time. The 10 mile route had what felt like a pretty fair climb the last half mile or so, and I knew going on would mean more climbing. But I didn't realize how much more of a climb it would be.
That last mile was really tough. Honestly, I'd rather climb a hill running than on a bike any day. It's just a lot easier for me to run up a hill than bike up it. Now, that may be because I don't have one of those fancy road bikes. My $100 Wal-Mart mountain bike may be the source of difficulty. But I just can't bring myself to pay more for a bike than I have for some cars. (And yes, I've driven some pretty cheap jalopies.) Besides, I like to run more than bike anyway. So I'll just stick with my Wal Mart special.
That extra mile made for a tougher workout, but I'm sure it will pay dividends in the long run. (I know technically I went two extra miles, but it doesn't have the same ring to it.) And of course, that's what inspired today's message.
The Message
You know, sometimes we get in a rut. In everyday life and in our Christian life. We just develop a routine and almost go through it each day nearly without even being conscious. The routine becomes comfortable and easy and we reach a point when we don't believe the risks of varying are worth taking.
We get up every morning and go to the same job and do the same thing, five days a week. Saturdays are spent doing the same thing every week. On Sunday we go to church where we sit in the same pew in the same spot. We might go out to eat at the same restaurant after, with the same friends. It's just...comfortable...and we don't want to change.
The job thing might be a little hard to change, except that a lot of times in this rut, we never put anything extra into it. We've got the tasks that we consider "our job" and the rest are all for someone else to do. If we do volunteer to do a little extra, it might just become our job permanently. We don't want to risk that, so we stick to the routine.
I'll skip the Saturday routine because everyone's will be different, but Sundays are pretty common. We get up, have breakfast, or not. Then we head to church where we don't dare try to sit some place different. We even get a little peeved if someone beats us there and takes "our spot." If we have to sit somewhere else, we may be able to see or hear as well. We might end up beside someone who annoys us. So we never risk it.
But what about the potential good things we're missing out on if we never do anything extra, if we never go that extra mile?
At your job, you could be taking up the slack for someone who's going through a rough time. Rebellious kids, a divorce, a death in the family, or just struggling with any of a thousand issues that can throw a wrench in the gears. At church, you might end up beside a potential new friend, or someone you can counsel or witness to.
If we only ever do what's expected of us, we're right, there's very little risk. But we're missing out on so much potential reward!
"For we are God's handiwork, created in Christ Jesus to do good works, which God prepared in advance for us to do." -- Ephesians 2:10
Even though good deeds won't get you into Heaven, God expects His people to be doing them. And that means going above and beyond the call of duty sometimes. When you have an opportunity to do something good and let it slip by, that's a missed opportunity to glorify God. He places those opportunities before us so that others will see us go the extra mile, doing good in God's name.
And that's the key. Sometimes we won't feel the benefit of doing extra. Sometimes the immediate effects may even be negative (like the extra mile on the bike today, or the extra task that suddenly becomes a permanent part of your job), but we don't do it for us. We go the extra mile, not for our glory or our benefit, but to glorify God, so that others, especially the lost, will see us doing good in the name of Jesus.
They'll see us doing things others won't do, things others think they can't do. And they'll wonder, why? That's when the opportunity arises to tell them we go the extra mile for Jesus, for the glory of God. That's when we get to tell them of the peace that passes all understanding, the promise of eternal life, and the precious gift that God gave to us all, His Son, Jesus Christ, for only the price of faith and believing.
So the next time you have an opportunity to do a little more, lend a hand, or go the extra mile, think about what we're really here for, who we're really here for, and just go for it. Give God the glory and have faith that the promised reward will come in His time.
---
If you don't know Jesus as your personal savior, if you're missing the faith, hope, and love written about here, if you want the peace that we as Christians have in our lives, please visit our
Got Jesus?
page for step-by-step instructions on how to accept Jesus Christ as your personal Savior.