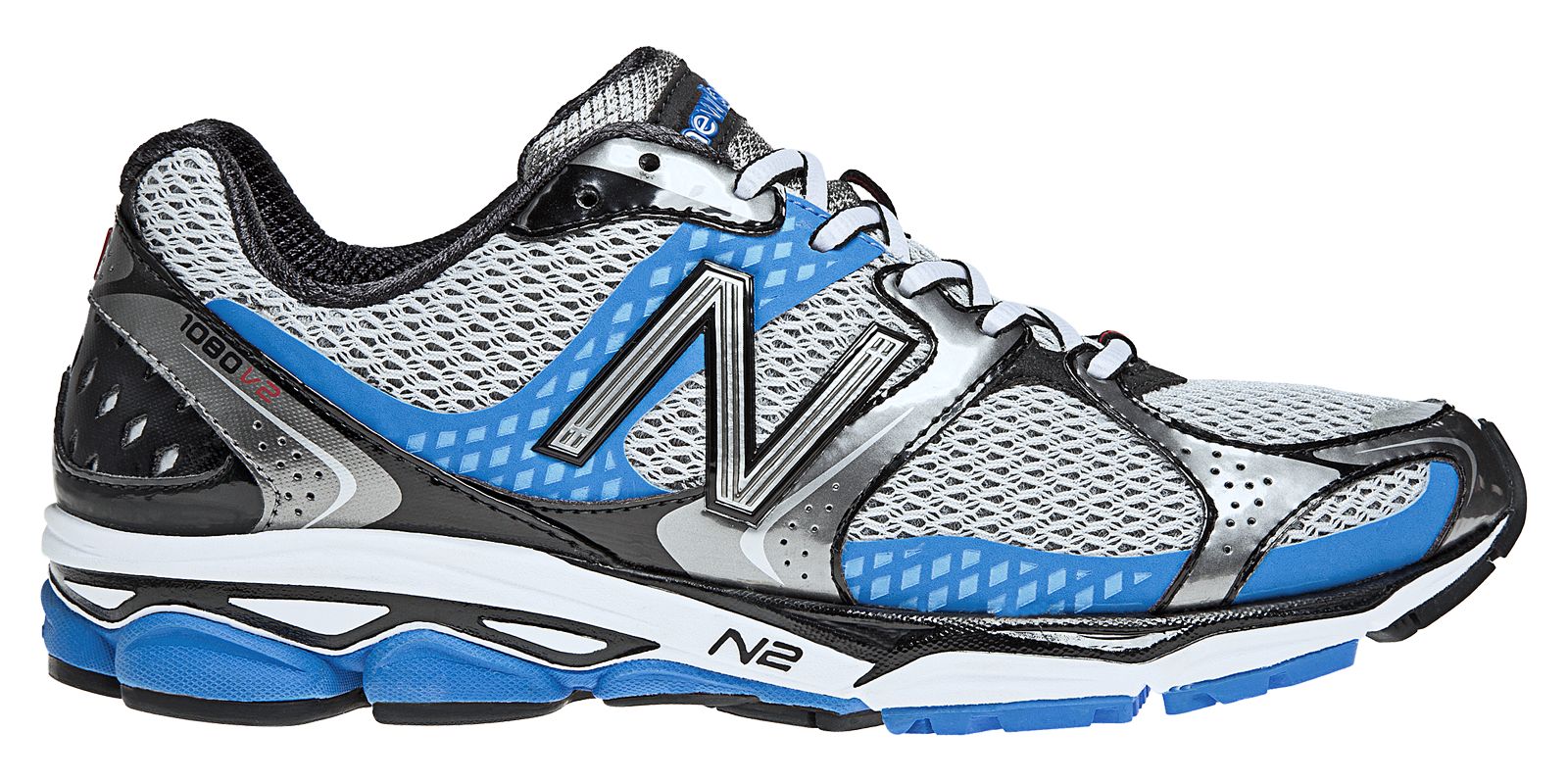 Once again we want to express our gratitude to
New Balance, Inc.
, an American company who still makes some of its running shoes in the US, and who generously keeps our feet covered with high quality running shoes so we can stay on the road.
We were blessed to have the company sponsor us with shoes after an executive heard of our ministry. New Balance's generosity saves us about $1000 we'd have to spend on shoes every year. That's $1000 we can put toward more races to get our message out to more people.
Last year the company sent me three pair of their 1260 model to try and they carried me through training and racing from November until this month. Through the hottest and coldest months of the year, through numerous races including one full and two half marathons, they served me well.
The 1260 was a little heavier than the 890 New Balance had provided me with before and it took a little getting used to. But after a couple of weeks, I really grew to like them.
It's a good, sturdy shoe that lasted longer and wore well under the stress of my 225 pounds and long distance runs. Those three pair carried me almost 1500 miles without injury. Several times after 20 mile training runs I felt good enough to get out and cut grass. After one long run last December, I even climbed on the roof and put up Christmas lights.
When my last pair of 1260s was nearing the end of its run, I told the folks at New Balance how much I liked them, but also said I'd be happy to test another model for them.
So now I'm running in a lighter weight model 1080. Once again, it's taking a little while to get used to the change in weight. After about three and a half weeks in the new shoes, they've carried me through a little over 120 miles.
So far so good. Still no injuries and I've already done a 20 mile, a 15 mile, and a 10 mile run in them. I'd bet they'll be another great shoe as they run their course too. I'm looking forward to hundreds of more miles in them and many more races.
"A generous person will prosper; whoever refreshes others will be refreshed." -- Proverbs 11:25
We are extremely blessed to have a relationship with a great US company, a company that refuses to ship all its manufacturing overseas like so many of its competitors, that keeps American workers employed making great shoes. It's nice to know that large, international companies exist that are willing to work with even small causes such as ours.
Once again, we want to express our deepest gratitude for New Balance taking an interest and providing us with running shoes. We couldn't afford to run as far or race as often without their generosity.
---
If you don't know Jesus as your personal savior, if you're missing the faith, hope, and love written about here, if you want the peace that we as Christians have in our lives, please visit our
Got Jesus?
page for step-by-step instructions on how to accept Jesus Christ as your personal Savior.