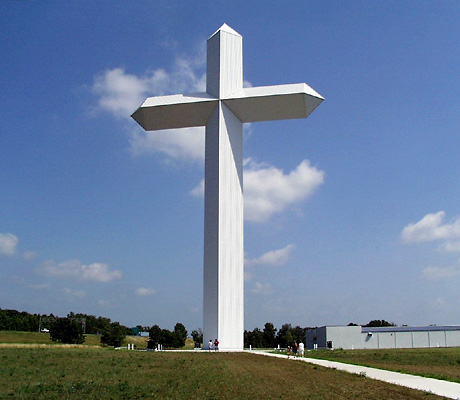 God, thank you for the blessing of being born in this wonderful country where freedom abounds. It's only because of You, and the fact that our founders placed the fate of this great nation in your hands, that the United States of America became the most powerful nation on Earth in such a short period. Though we sinners, like all humans, deserve neither your blessings, you have blessed us with much.
Thank You for blessing us with freedoms that did not exist for the people of any country prior to the formation of our nation. Thank You, Jesus, for the men and women who have stood on the front lines to defend this country, many paying the ultimate price to protect what You have given us. Thank You for blessing our country with a standard of living so great that even the poorest among us is rich when compared to 90%+ of the world's population. Thank You, Lord, for giving our forefathers the foresight to write into our Constitution a vehicle to correct our mistakes, so we could keep what was already good and correct that which needed fixing. Thank You, Jesus, for giving our founders the recognition that our freedoms are granted by You and You alone, not by any government or human being.
Dear Lord, I ask that you soften the hearts of those who have forgotten that You are the reason this nation is considered great around the world. Soften the hearts of those who refuse to recognize that, as our nation has distanced itself from You, we have been in a state of decay. Alexis de Tocqueville once said, "America is great because America is good." The goodness of which he spoke stemmed from our people's belief in You, Lord.
"the terms I commanded your ancestors when I brought them out of Egypt, out of the iron-smelting furnace.' I said, 'Obey me and do everything I command you, and you will be my people, and I will be your God." -- Jeremiah 11:4
Jesus, please strengthen the hearts of those who still believe. Give them the courage to stand up for what is right, to stand up for You. Place the words in their mouths that are necessary to convince others to turn to you for peace and strength in these troubled times. Please help bring us back to our former state, not for our own glory, or the glory of our nation, but for Your glory, so that the world may see, recognize, and understand that a nation that turns to God will be the "shining city on a hill" that we once were.
I pray, dear Lord, that the time will come again that the world will see You when they look upon our shores. I pray that our people will once again seek the opportunity to become the lantern through which Your light shines. I pray that You will continue to bless the United States of America, and the United States of America will again become a beacon to the world that draws people, not only to her shores, but to salvation through the Son, Jesus Christ.
Amen.
---
If you don't know Jesus as your personal savior, if you're missing the faith, hope, and love written about here, if you want the peace that we as Christians have in our lives, please visit our
Got Jesus?
page for step-by-step instructions on how to accept Jesus Christ as your personal Savior.
---